Congratulations to 'DEBRA', our winners for December's charity draw who received a cheque for £100 presented in our Great Chamber.
DEBRA is a national charity that supports individuals and families effected by Epidermolysis Bullosa, a group of skin conditions that cause the skin to blister and tear at the slightest touch. Their work is focused on researching a cure while also supporting those suffering from EB and improving their quality of life through improved healthcare, access to information and respite care
Our Director of Perms Division & Senior Appointments, Jess, was delighted to see Deborah from Carlisle, who received the cheque on behalf of the charity.
During this month of December, we have decided to donate £500 spread across 3 charities (Julia's House, Naomi House & Jacksplace, DEBRA)  to aid those less fortunate , provide pioneering research & supply the practical & emotional support many families in the UK need during this time.  This £100 will help nursing, play, care & family support teams deliver the crucial emotional & development aspects of care that these families need. These 3 charities are also a part of our new 'Reverse Advent Calendar' this year! Why not check it out over on our Facebook page?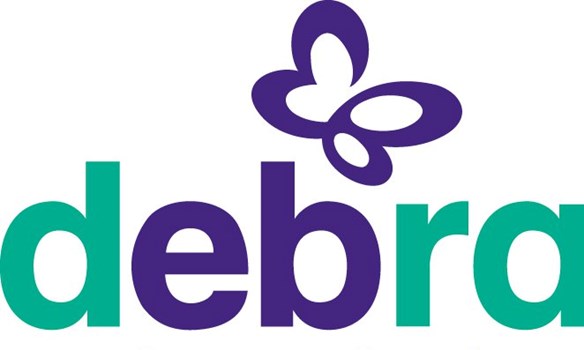 How does our charity draw work?
Since December 2016 we've committed to holding a monthly draw to select a charitable cause who will receive a £200 donation from us. We're inviting local employers and staff to submit the details of their chosen charities who will then be in with a chance of winning.
A winning charity will be drawn at random and a representative from that charity will be invited into our offices in Poole to receive the £200 donation from Rubicon.
Each month we'll publish on our company blog the details of the draw and the charity benefiting from our donation, as well as the company that submitted the winning charity.
There's no limit to the amount of applications we can process for each charity, the greater the number of requests you can generate, the higher the chances that your charity will be drawn and receive our monthly donation.
To enter a charity into the draw click here.